A ravine-like hollow abutting the neighbour's property made this garden both difficult to maintain and hard to utilise. To level out the hollow, a retaining wall was constructed to hold the earth in place and to effectively create an outdoor room. The difference in levels was thus transformed into a feature instead of a nuisance. The client, who works from a home practice, also gained a more attractive and practical entrance and extra parking place for her clients.
Below are some before pictures.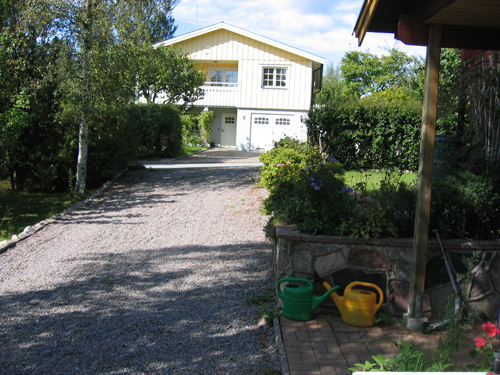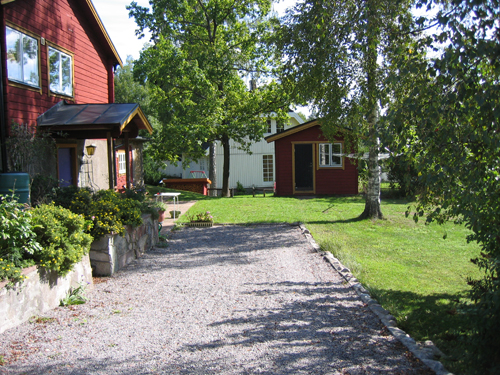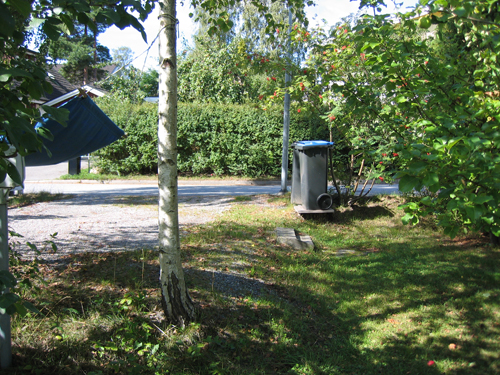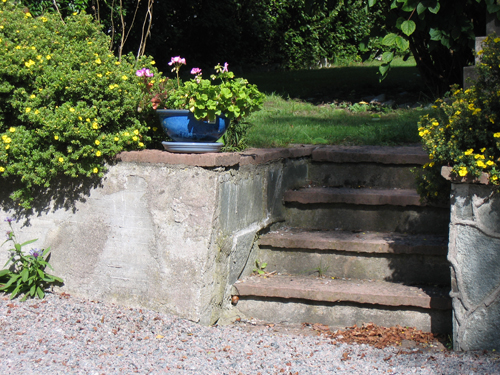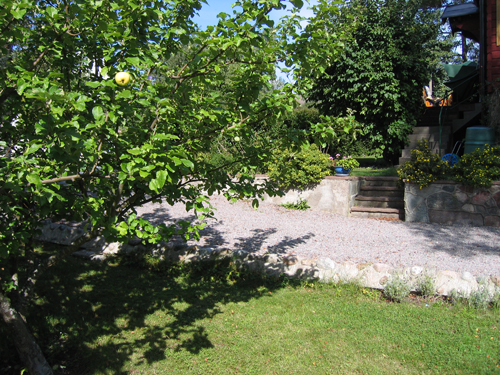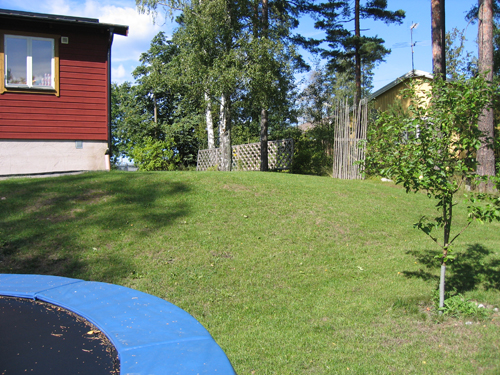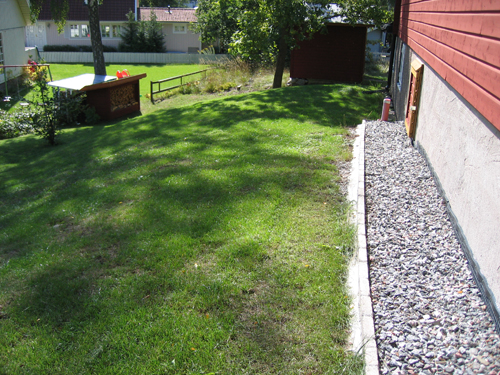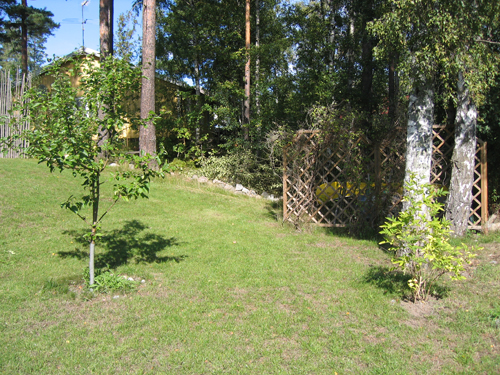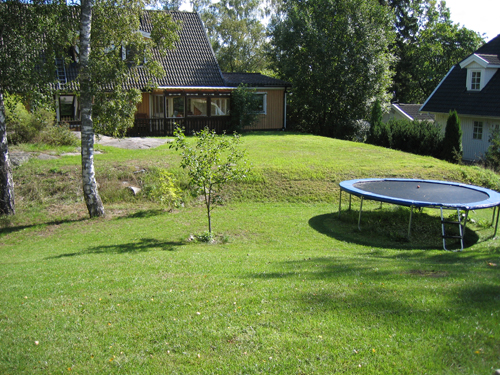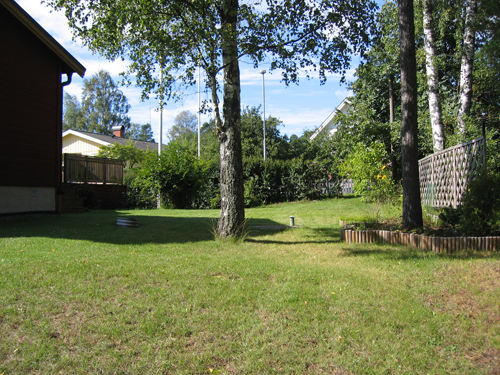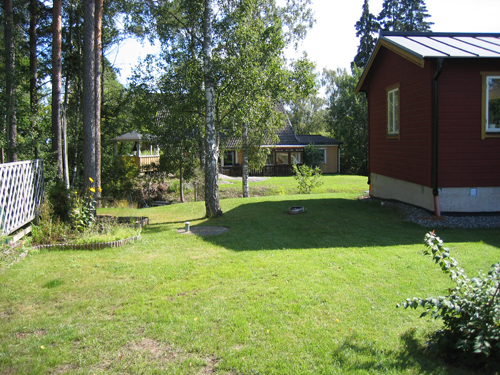 Below are some images taken directly after the planting and the laying of the new lawn.